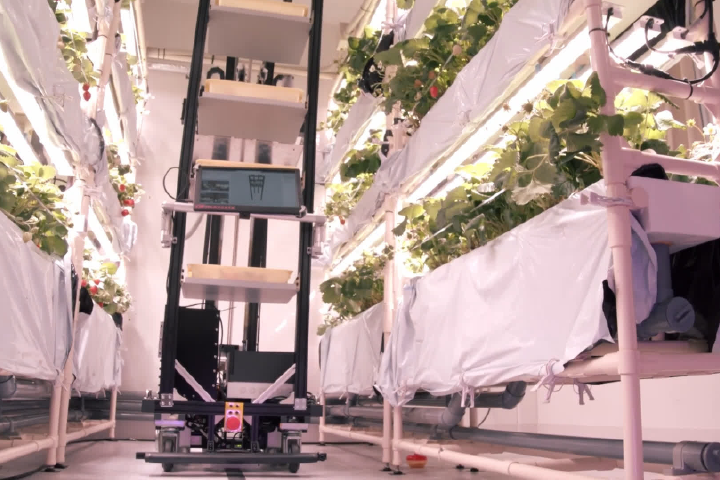 Plant factories are very harsh environments for native insects used for pollination.
Strawberry flowers are not very nutritious nectar-producing plants, and no other plants grow in the plant. So bees cannot survive sustainably in such an environment. Therefore, plant factories usually remove the bees and reintroduce new hives every few weeks or months. However, honeybee populations are declining globally, and there are sustainability and ethical issues with disposing of living creatures.
The bee installation itself is also one of the risks of disease outbreaks in plant factories. Dead bees can be a source of mould, and there is a risk of diseases from new hives.
On the other hand, bees cannot control how many times they pollinate a single plant or how evenly they deposit pollen on the pistils. As a result, current farming methods inevitably result in unstable fruit appearance, taste and quantity. Our robotic pollination and management system can improve efficiency and quality.