HarvestX Inc. (Head office: Bunkyo-Ku, Tokyo; President: Yuki Ichikawa) established HarvestX Lab, a research and development facility for fully automated strawberry cultivation robot system, in the University of Tokyo Entrepreneur Lab.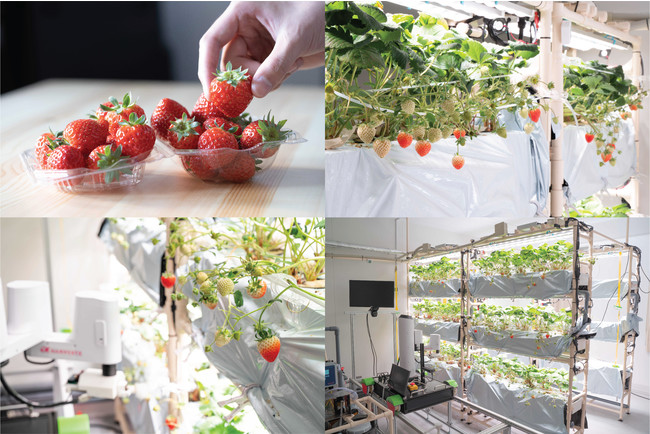 HarvestX Lab is a dedicated R&D facility where we can conduct tests throughout the year in order to add more items for verification and evaluation of the robot system and to accelerate the testing cycle.
By using the same cultivation facilities as those of indoor farming companies, we will reduce the difference between the development environment and the operation environment, and aim to improve the functions and quality of our products. We are planning to release a new robot to expand the capabilities specifically for indoor vertical farms.