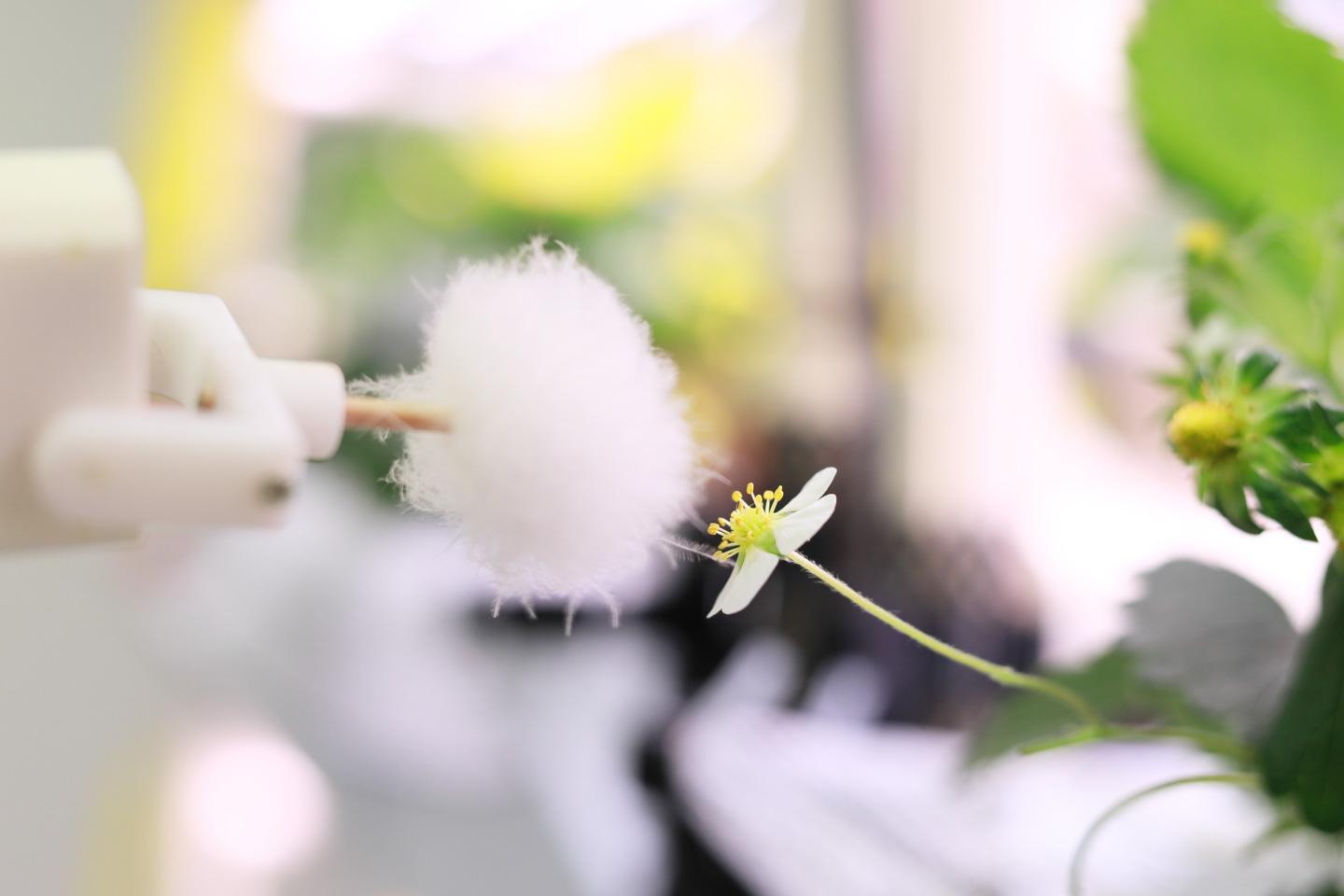 Automated Pollination
Today pollination with bees or human hands is necessary to produce fruit, but these methods have many problems. Fully automated pollination by robots realizes hygienic and stable strawberry production.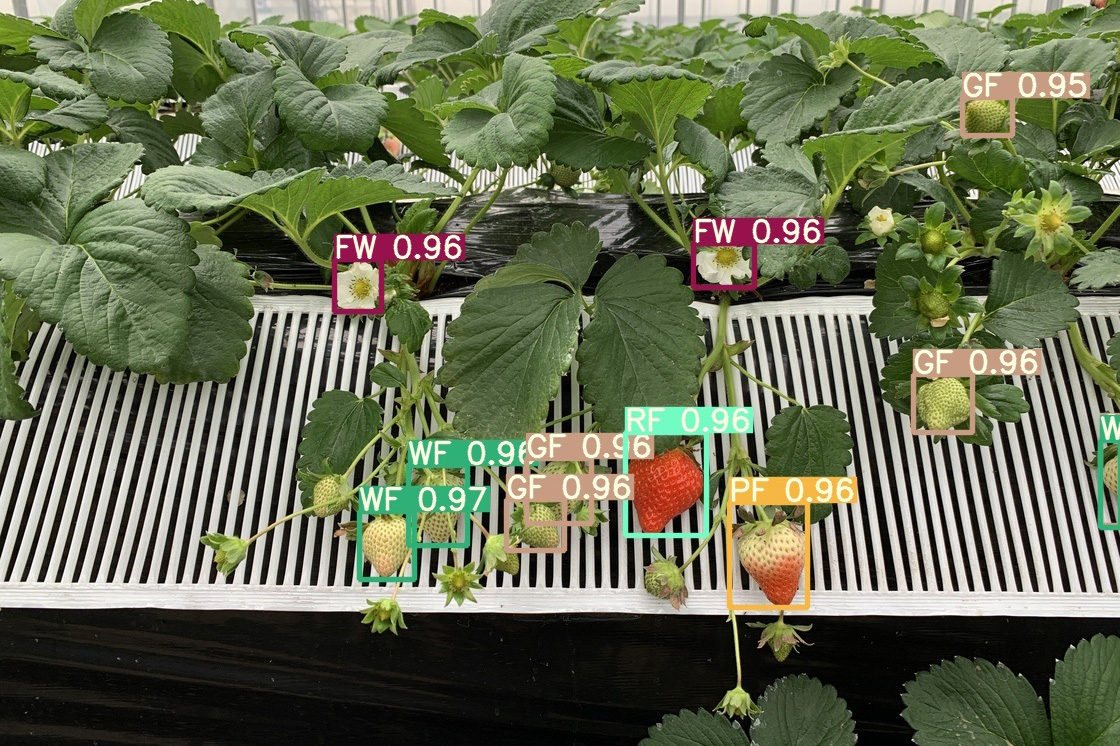 Algorithm
We have advantages in detection algorithms for robotic pollination and harvesting. We develop flower orientation detection for accurate pollination and fruit maturity classification for yield prediction.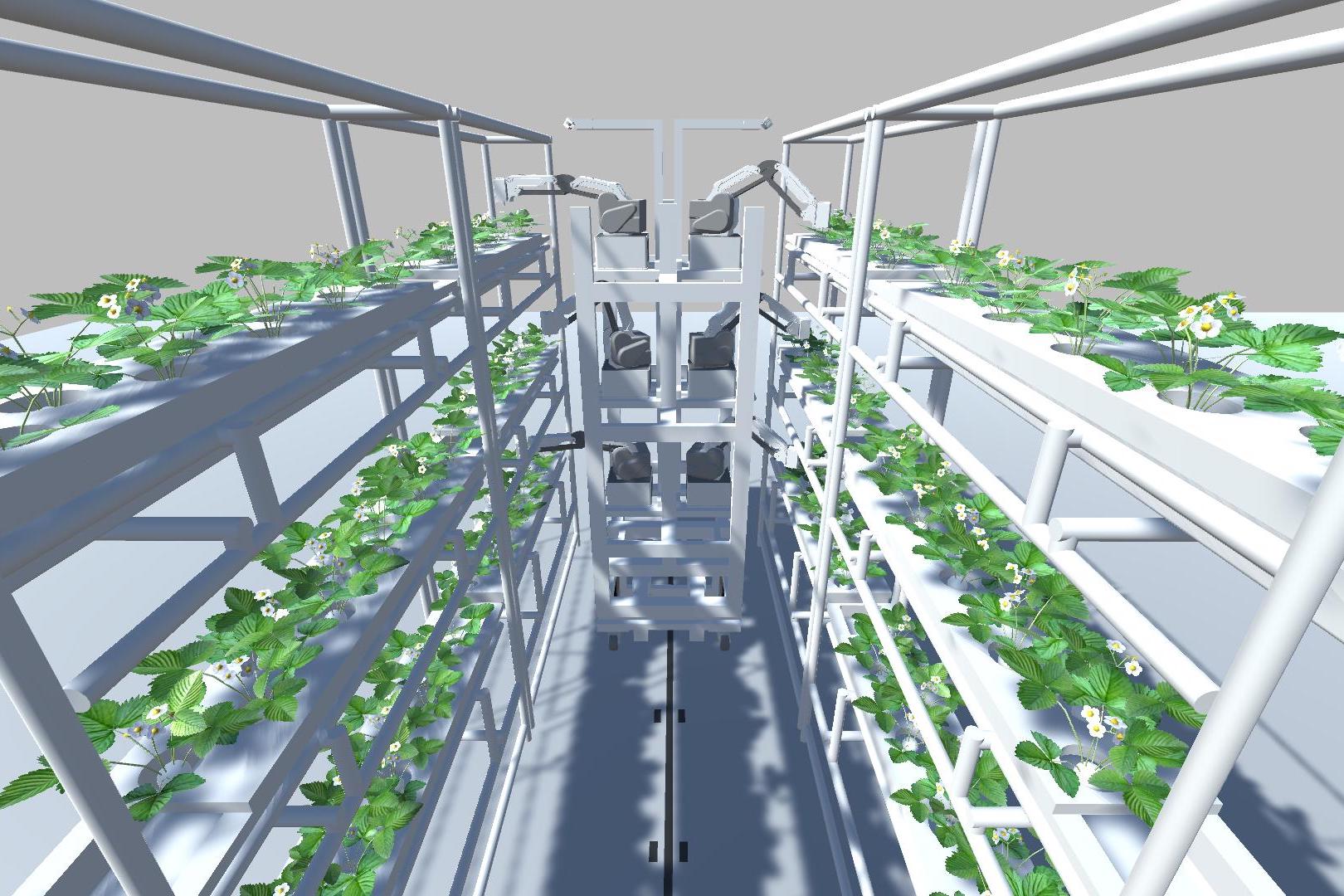 Robot Control
Using opportunities to experiment with actual crops effectively is a significant challenge in developing agricultural robots. We develop our robots in an advanced environment using ROS2 and simulation effectively.